January, February 2019 Summary. 1 February 2019 - 18 February 2019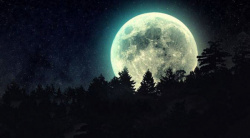 Click to Enlarge

Hello Observers,
Thanks for your interest....and patience.
Forecasts have been few since the December 2018 Pacific Mag 7 spell and following volcanic spell, featuring the Krakatoa eruption and tsunami, suddenly ended.
Quakes and eruptions are normally quieter in January and February due to the changing angle of the solar equator in relation to Earth.
Solar influence is less but lunar influence can be larger at this time of year.
Supermoon, when perigee and full moon are close, tends to happen more often in these months.

Solar influence is always the main driver of quakes and eruptions but lunar position has the capacity to multiply the effects dramatically.
Just think of the 14 November, 2016 Kaikoura 7.8 Supermoon quake or Cyclone Fehi which recently flooded the New Zealand coast with a big storm surge right on a supermoon kingtide.

New solar conditions due about now may have some energy.
Full moon tomorrow could see some eruptions and quakes.
The clustering effects of quakes since about the time of the
big Kaikoura quake are increasing and the gaps between are becoming very quiet.
January and February Pacific Mag 6 quakes and big eruptions were very scarce.
Maybe that is all about to change.
Thanks.
More info at Facebook/Roary Arbon.

Content © Roary Arbon 2013 - 2016
Website Design by Go Tech.