East Cape 4.8 27 August 2019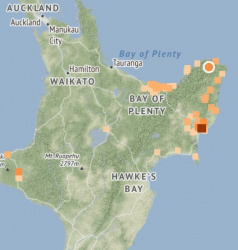 Click to Enlarge

The 5.25pm East Cape 4.8 got a few people out of bed.
The quake was felt in Gisborne and Whakatane but hasn't made any news.
Solar conditions came with the quake as a new and possibly quite strong quake period unfolds in Aotearoa.

Content © Roary Arbon 2013 - 2016
Website Design by Go Tech.